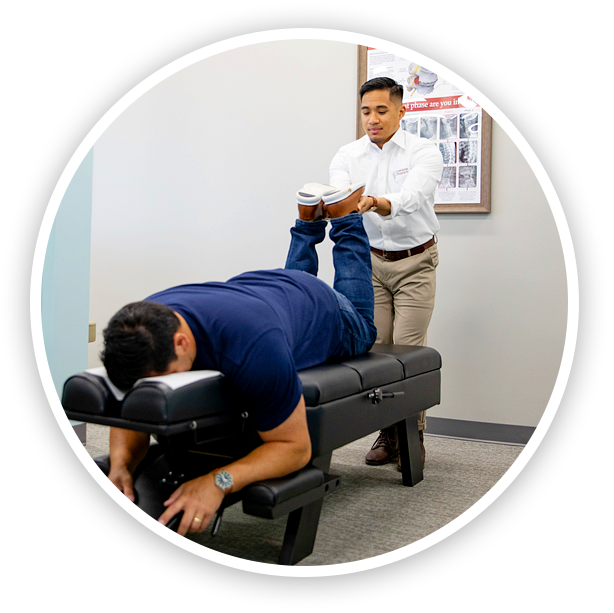 Heal Better, Feel Better, With Cornerstone Chiropractic
You'll start feeling better the moment you open the door to Cornerstone Chiropractic.
Is it the soothing colors? Or the calming music and relaxing scent? Maybe it's the carefully chosen artwork and peaceful lighting. Or more likely the warm welcome and being recognized by name.
You've entered a vibrant family practice, and our Aubrey, Allen, and Melissa chiropractors can't wait to serve you.
We're passionate about helping you find relief and maximizing your well-being.