Cornerstone Chiropractic Reviews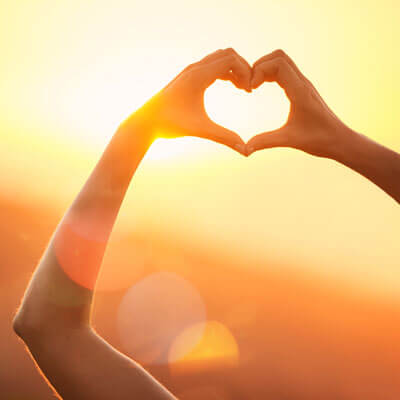 What Our Allen & Aubrey Patients Say
At Cornerstone Chiropractic we love when patients share with us their feedback and comments after chiropractic care. Please read our patient testimonials below to see what other people have achieved through their tailored treatment plans with us.
Share your stories too! Click here to send us your feedback so that we can help to spread the word about the benefits of natural Cornerstone Chiropractic care.
For more information, or to schedule an appointment contact us today.
---
The Staff Was Above The Norm
I appreciate the doctor not rushing me through the appointment. She took her time and was very receptive to listening, a great skill in a doctor today. The office was clean and set up nicely and all the staff was above the norm.
~Pamela W.
Immediately Had Relief
After my treatment, I immediately had relief in my neck and right shoulder area. The staff was very professional from the front desk, to my chiropractor adjustment. Dr. Rillo did an excellent job in my orientation and adjustment. I look forward to being treated by this establishment on a regular basis. I am so happy that I found Cornerstone Chiropractic. Thank you Dr. Rillo!
~Denise L.
Pleased With My Visit
Would highly recommend. Great Dr and staff. Walked out feeling great. Went in hurting. Knowledgeable and they take the time to listen and do not rush you. Organized and clean. Was pleased with my visit.
~Don W.
Excellent Service
I've never been to a doctor's office where you receive excellent service from the person at the front desk to the provider. I've enjoyed my doctor's visit and will recommend to others. They truly explained everything in layman's language and understood everything.
~Olga G.
Great Staff, Great Environment!
Great staff, great environment! I didn't feel rushed. I felt heard, seen, and cared for. I came in with a stiff neck, & walked out no longer in pain. I appreciate the education given and the kind care from the receptionist to the doctor. My family and I will definitely be back.
~Afila D.
My Experience Was Awesome
My experience was awesome from start to finish!! The front desk was Amazing & so friendly & helpful! The assistant was very sweet! And Dr Cooper was hands down the Absolute Best! Very attentive, great at explaining everything & made me very hopeful he can relieve my pain!!
~Tiffinni W.
Made Me Feel Comfortable
I appreciate the time Rachel and Dr. Stormy took to explain my anticipated experience. They both showed they were actively listening and made me feel comfortable.
~Donnell M.
Absolute Pleasure
I am thrilled that there is a chiropractic office so close to my home now in Melissa. Today was my first visit at Cornerstone Chiropractic. It was an absolute pleasure to meet Dr. Anderson and I look forward to working with him.
~Katie J.
By Far Exceeded Expectations
The staff is amazing! By far exceeded expectations. My last chiropractor experience wasn't pleasant and I was apprehensive about my appointment. The doctor put me at ease, explained everything and the adjustments were gentle. My husband will also be visiting soon!
~Taylar N.
Chiropractic Office That We Trust
We're excited to know about you! It's nice to have a chiropractic office we trust to come to get adjustments. Everyone was very friendly and helpful and we really appreciate the first consultation with X-rays for free!
~Lauren D.
I Am So Thankful I Found Him!
I am a chiropractic newbie and I couldn't be more happy with my experience! I've been to several doctors over the years for re-occurring back pain and I'm often just given meds and released or dismissed as 'drug seeking'. One alignment with Dr. Anderson and I left the office feeling better! I'm working on some PT and doing at home stretching to correct some issues and it's already working and making me feel like my quality of life is improving! I am so thankful I found him! He is also very personable and makes the experience a pleasure instead of just another headache like most doctors!
~Brandi M.
Thanks For The Great Service
The young lady at the front desk went over and above to not only make me feel welcomed but helped me get myself together before I left. (I had trouble with my earring). Thanks for the great service. And thank both for your service to my country!
~David C.
Appreciate the Time
I appreciate the time you have spent with me to explain the steps we are taking together to achieve expected goals. Thank you for your professionalism. I have learned so much about how the nerves in the spine affect so many areas and how treatment by you makes a difference.
~Janis J.
Very Welcoming and Friendly
I've never experienced anything like it from the minute I walked in the door. I felt like oh my God everything is going to be OK and there's going to be hope for me the doctor was very, very welcoming and I can tell he's so passionate at what he does, and the front desk worker was very friendly too and I really enjoyed my first experience, I've been recommending him to everyone!
~Tonyna C.
Definitely Recommend
I would definitely recommend this chiropractor and the office family to everyone I know!
~Pamela D.
Sleeping Better
I have been having trouble sleeping. I was tossing and turning at night. I was sleeping on the floor to relieve some back pain. It also felt like my hips weren't aligned, cause one side would be more achy than the other side when I would go for massage therapy. I knew something wasn't right about how I was feeling. I met Dr. Anderson at the International Festival in Plano. After about 3 treatments I'm sleeping much better and feel less achy. I would definitely recommend Dr. Anderson. His office is modern and relaxing. Everyone in the office makes a person feel welcome and cared for.
~Veronica M.
Skeptic turned Believer!
I initially was not a believer in chiropractic care. I had a consultation or two prior to meeting Dr. Anderson and saw no benefit. Then, I had a baby and had was unable to stop walking with a pregnant waddle for a few months after I had the baby.
A friend of mine suggested I try Dr. Anderson and my initial experience was different than my previous interactions. Dr. Anderson listened intently to my concerns and after completing my first treatment plan, I was able to walk normal again. As an added bonus, Dr. Anderson worked a miracle with my sinuses and for the first time in 5 years, I did not have to take my allergy medicine daily! Dr. Anderson helped my initial problem, but also invested in my health overall. I highly recommend Dr. Anderson!
~ Mallorie D.
Simply put he's amazing!
Dr. Anderson's expertise and handling of my health issues has been an amazing and transformative experience. He's thorough and explains the process and provides tips and techniques on working through issues between treatment. His attentiveness and consideration excels beyond any other Chiropractic service I have received in my experience throughout my life.
~Elizabeth P.
Wellness Care
I started chiropractic care as a young teenager, and have seen dozens of chiropractors in the many years since then as I've moved around the country. Dr. Anderson is unique in that he is not only very gentle but also very effective. He has the gift of giving adjustments that provide relief from pain, stiffness or discomfort while making the whole visit very easy and smooth. He is a genuinely caring and positive person that is enjoyable to visit for wellness care!
~ Dara S.
Warm and Sincere
I was under Dr Anderson's care during his time as a chiropractor in Chicago. He is a very warm and sincere chiropractor that is concerned about his patients well being. His adjustments were always on point, I am grateful to have had him as my doctor.
In sincerity,
~ Michelle G.
I Would Recommend Him to Anyone!
About two years ago I started experiencing some light back pain while I was working. I went to see my primary doctor and was told that I had a mild case of arthritis. I took some ibuprofen once a day and it seemed to help. After a month went by, the pain grew stronger and occurred more frequently. I went back to my primary and he referred me to Dr. Anderson.
I was a little apprehensive because I had never seen a chiropractor before. The staff was impressive and thorough, but Dr. Anderson was AMAZING! He was kind and very welcoming. He explained the x-ray images in laymen's terms with a calm and welcoming tone that really eased my fear. His chiropractic skills provided relief from tension, pain, and discomfort with every visit; all while displaying a genuine and caring spirit that cannot be taught. I would recommend his services to anyone looking for chiropractic care!
~ Patricia T.
---
Cornerstone Chiropractic Reviews | (214) 383-9170