WHAT YOU CAN DO TO SUPPORT YOUR FAMILY'S IMMUNE SYSTEMS THIS FALL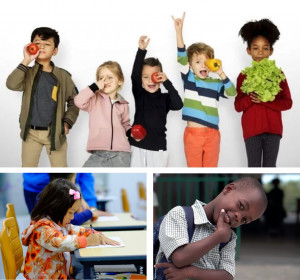 As kids are back in school, we need to make sure our children have a healthy immune system to help fight off germs and viruses they are more exposed to during this time of year.  While washing hands and avoiding contact with sick individuals is helpful, there are more things you can do to help your entire family's immune systems thrive.
Let's start with nutrition. Eating green vegetables, citrus fruits and dark berries help to enhance immune cells. They are also high in nutrients associated with better immune systems such as vitamins C and D and minerals zinc and selenium. Consider adding these healthy options to packed lunches and keep them stocked and readily available at home for the whole family. The majority of your immune system resides in the gut. If gut health is strong, then the immune system will be more likely to follow. Add foods like bananas and whole-grain bread (for prebiotics) or cheese and yogurt (for probiotics) to your child's diet.
Sufficient sleep is also vital to a healthy immune system. To encourage your child to get a good night's rest, provide a sleep environment such as a comfortable room temperature and low lighting, and turn off TVs and cell phones before bedtime. The American Academy of Sleep Medicine recommends that children between the ages of 6-12 get at least 9 to 12 hours of sleep each night, and teenagers age 13-18 get 8 to 10 hours.
Several aspects of parenting can be associated with an increase in stress. It's no different for children. When our body experiences chronic stress, it loses the ability to regulate normal inflammatory responses which can impact the immune system. Kids who experience high stress levels may have low immunity and difficulty in fighting infections. Some ways to keep our children's stress levels low: 1) Encourage movement through exercise and physical activities, 2) Spend family time together, taking walks and eating together during mealtimes 3) Form healthier eating habits as a family and 4) Set the example as a parent by participating with your child in healthier choices and habits.
Keeping good personal hygiene, maintaining a healthy weight, consuming a healthy diet, and getting adequate sleep and exercise will help your immune system work as well as it can. Focus on good habits that provide a balance to your immune system and overall health for you and your family.
---
SAFETY & AGILITY IN CHILDREN'S SPORTS: A CHIROPRACTIC APPROACH

Chiropractors are the only doctors in the world that are specifically trained to locate, analyze, and correct vertebral and joint subluxations – joints that have misaligned and cause nerve interference. In every sport, many coordinated movements are involved, potentially causing injuries.
Common Sports Injuries:
Separations & fractures

Low back & neck pain

Knee & groin strains

Dislocated shoulder

Pulled muscles

Ligament tears

Snapping hip
Sports Injury Prevention:
Stretch the Achilles tendon

Strengthen key muscles

Wear proper shoes

Apply correct taping

Proper balance

Neuro training

Agility drills
Chiropractic Care Benefits for Student Athletes:
Spinal treatment improves motion

Shortens injury recovery time

Reduces aching & discomfort

Discovers source of injury

Helps prevent injuries

Provides pain relief
---
PAR-Tee on the Green Annual Charity Golf Tournament & Clinic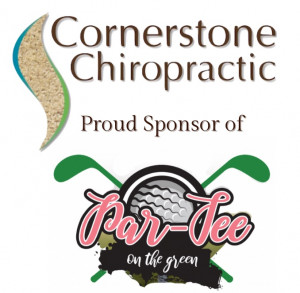 Cornerstone Chiropractic is proud to be an Eagle Sponsor of the 4th Annual Golf Tournament & Clinic benefiting the Alliance for a Brighter Community Foundation. This community event will be held on Saturday, September 24th as we hit the green for a very worthy cause.
Proceeds support the organization's mission to enhance the educational development of underprivileged and at-risk students, provide scholarships, and sponsor programs that support the North Texas communities of Denton, Frisco, Little Elm, Prosper and The Colony.